What I'm working on now, what I'm planning next, press reviews, fun facts about car photography, and more.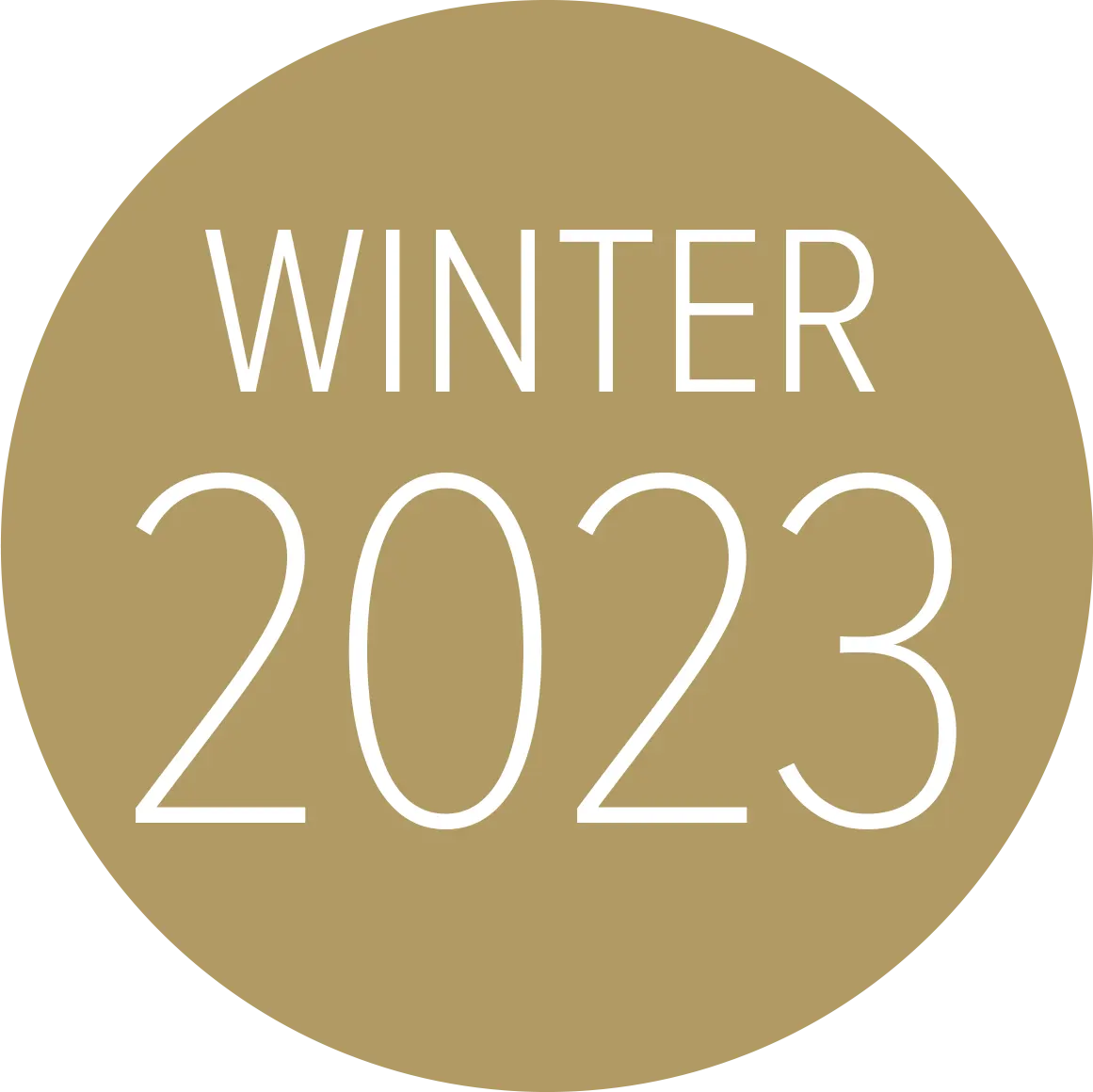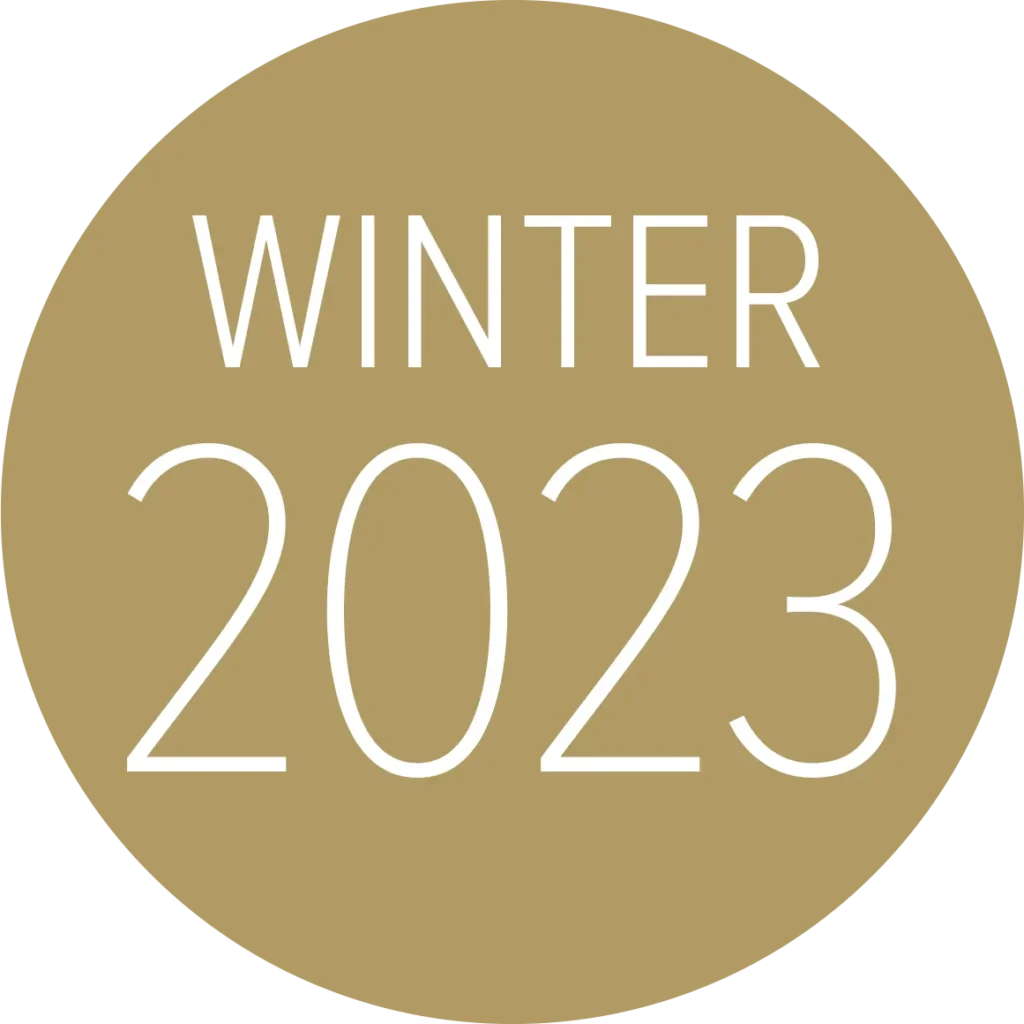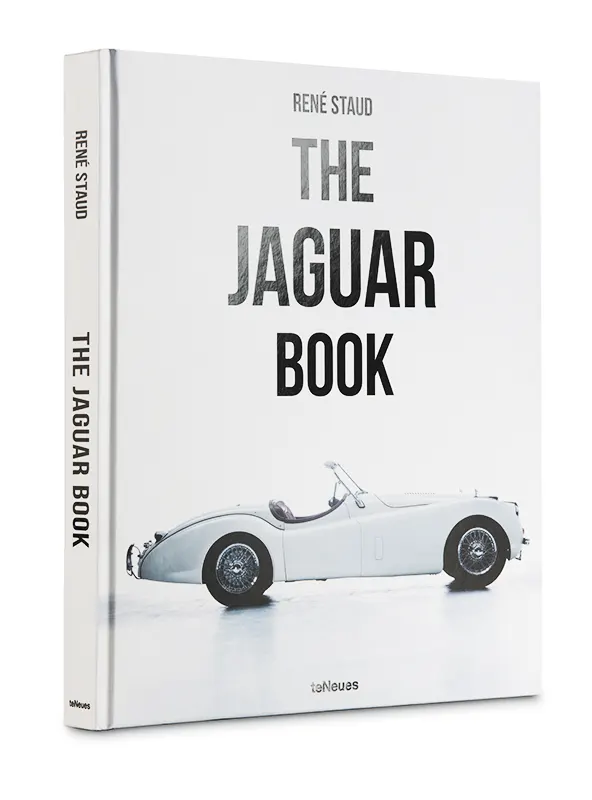 My "Jaguar Book" is one of the best coffee table books according to "Esquire" – and stands in good company alongside coffee table books like "The James Bond Archives" from Taschen Verlag and "Louis Vuitton Manufactures" from Assouline.
"The photo book is a tribute to the history of the cult car. On display are legendary Jaguar models such as the XK 140 or the SS90 from the 1930s, as well as the I-Pace – the automaker's first electric car. In addition, exciting stories of Jaguar's racing history and iconic film appearances are told," writes the magazine in its list of the ten best illustrated books, "which not only look cool, but also tell exciting stories.
WOULD YOU LIKE TO KNOW MORE? SIGN UP FOR MY EMAILS!
News, Behind the scenes, and the making-off for my friends
Now that I am less involved with the day-to-day operations at Staud Studios, I finally have time for all my projects: books, exhibitions, presentations, and more. Sign up here for my monthly emails about what I'm working on now.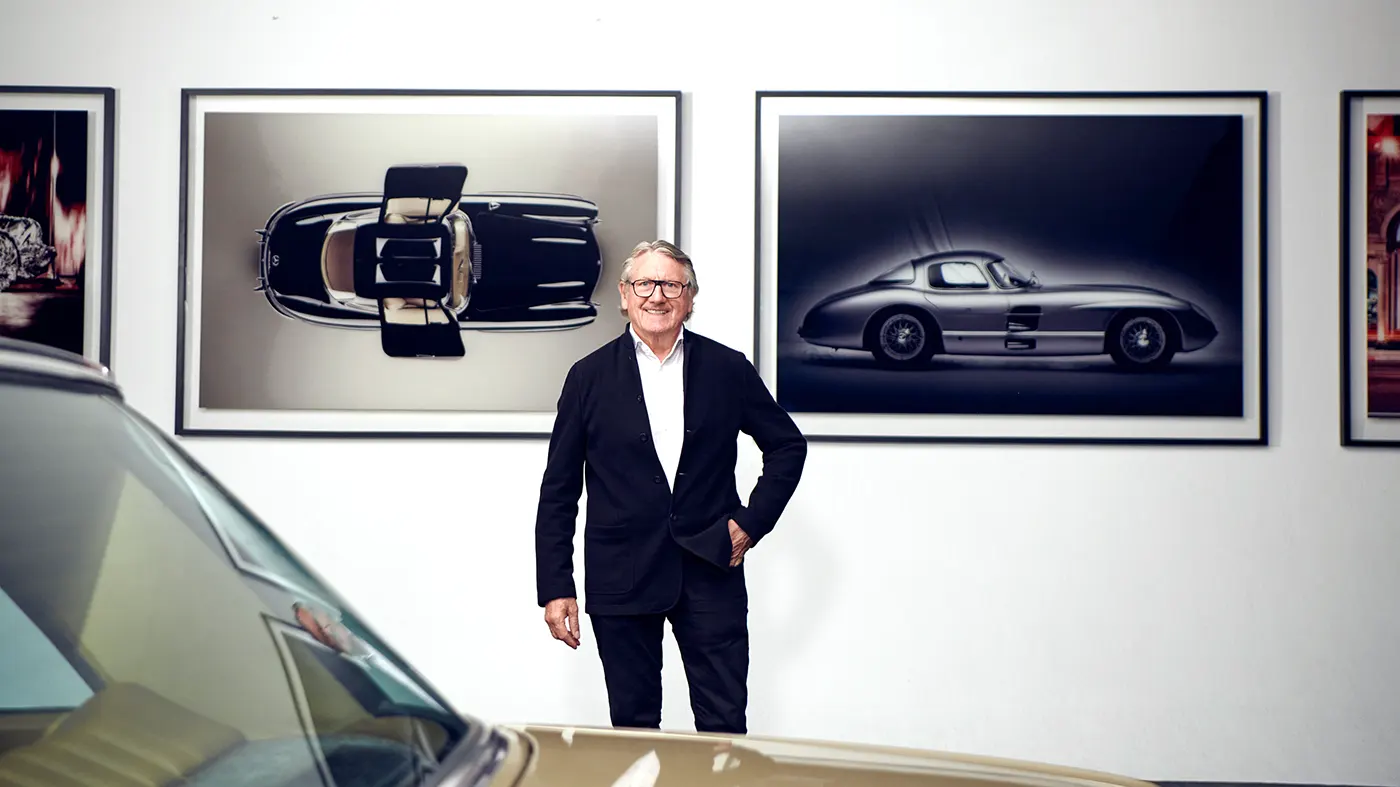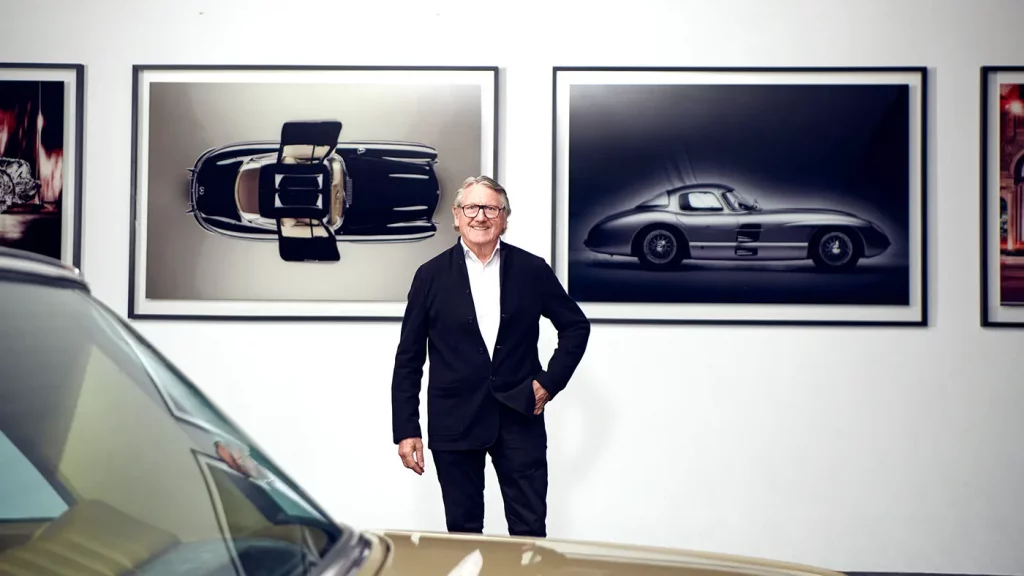 Benefit Auction/October 2022
Together with works by Bruce Weber, Gunter Sachs, Rankin and other top photographers, two of my pictures will go under the hammer at the end of October. Hendrik teNeues Award in Munich, "Form Follows Function" and "All Time Hero" will go up for auction. The proceeds of the benefit auction will be used to promote young photographers and support them in their artistic development.
For the auction I have produced the two images in UV direct printing, one and a half by two meters in size, on acrylic glass – the UV printing is a super technique for such large-format images, the ink still holds in a thousand years. The great thing is that you can print on pretty much any material with it, paper, acrylic, glass – the ink doesn't penetrate, but lies as a very fine layer and is hardened with ultraviolet light.
"Form Follows Function" is a beautiful Mercedes 300 SL that I photographed in 2009, the estimated price for the auction is 12,000 euros. My "All Time Hero" is the famous Uhlenhaut coupe that I had in my studio almost forty years ago – it is now also known as the most expensive car in the world: In the spring, it was auctioned off for 135 million euros. The charity auction on October 22 in Munich is under the patronage of Bavaria's Minister President Markus Söder, and many artists from all over the world are expected at the Residenz.
>> Learn here how the Uhlenhaut Coupé became so valuable (and how extraordinary the shoot was)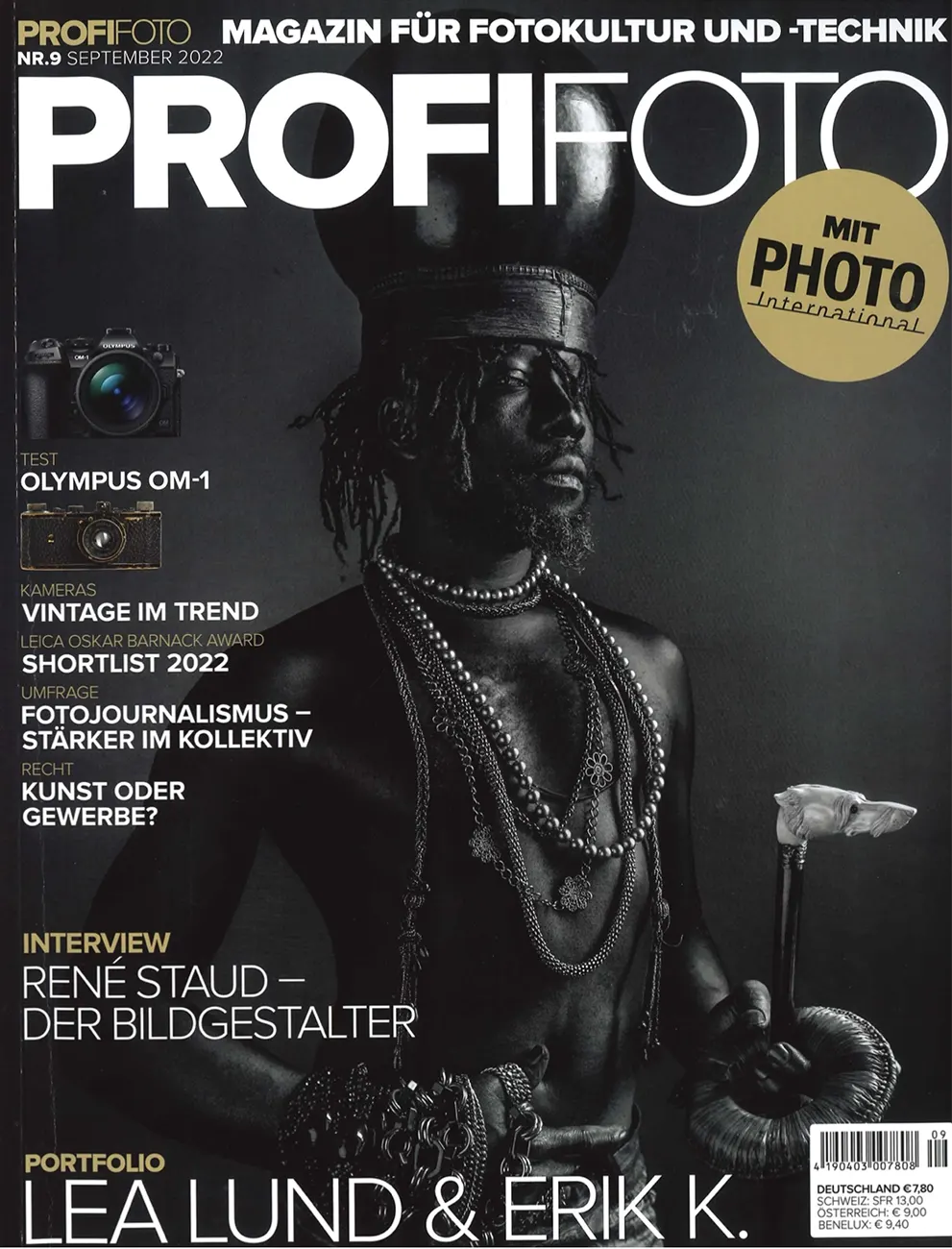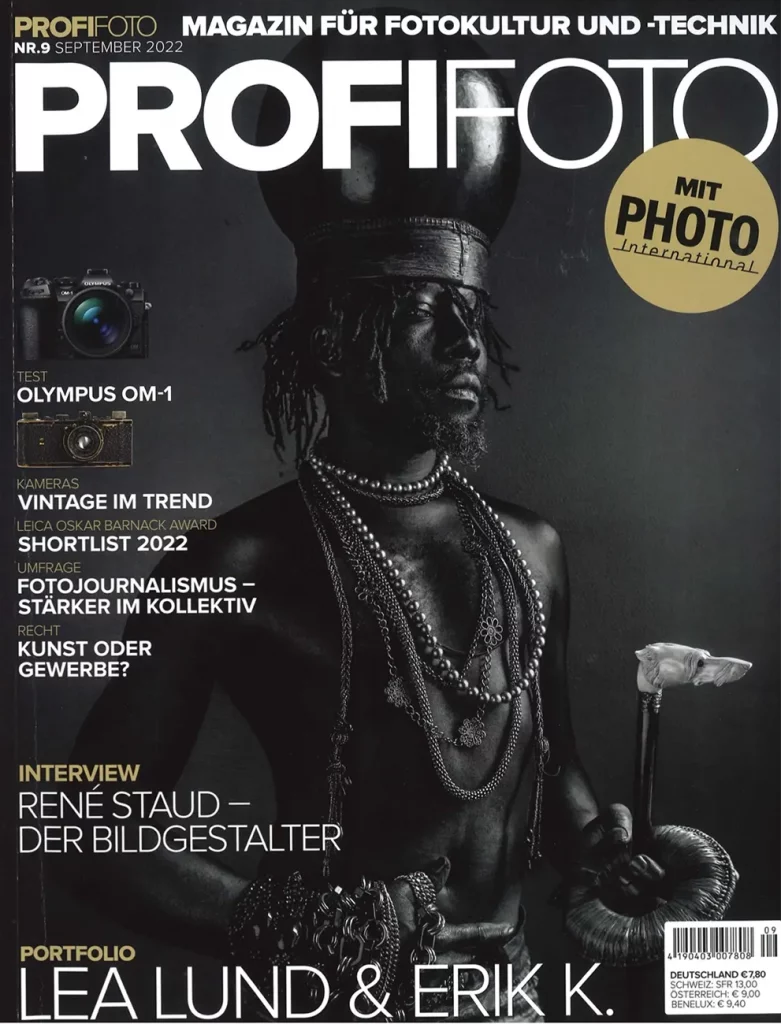 Interview / September 2022
"I am an image creator - for me, images are created in my mind and through independent, handcrafted arrangements."
"The catwalk of the car industry": ProfiFoto magazine interviewed me about what I'm doing after the merger of Staud Studios and media.monks – because no one can imagine me racing and rusting anyway. (Spoiler alert: I now have more time to sift through all my material from the past years and decades and put together new books).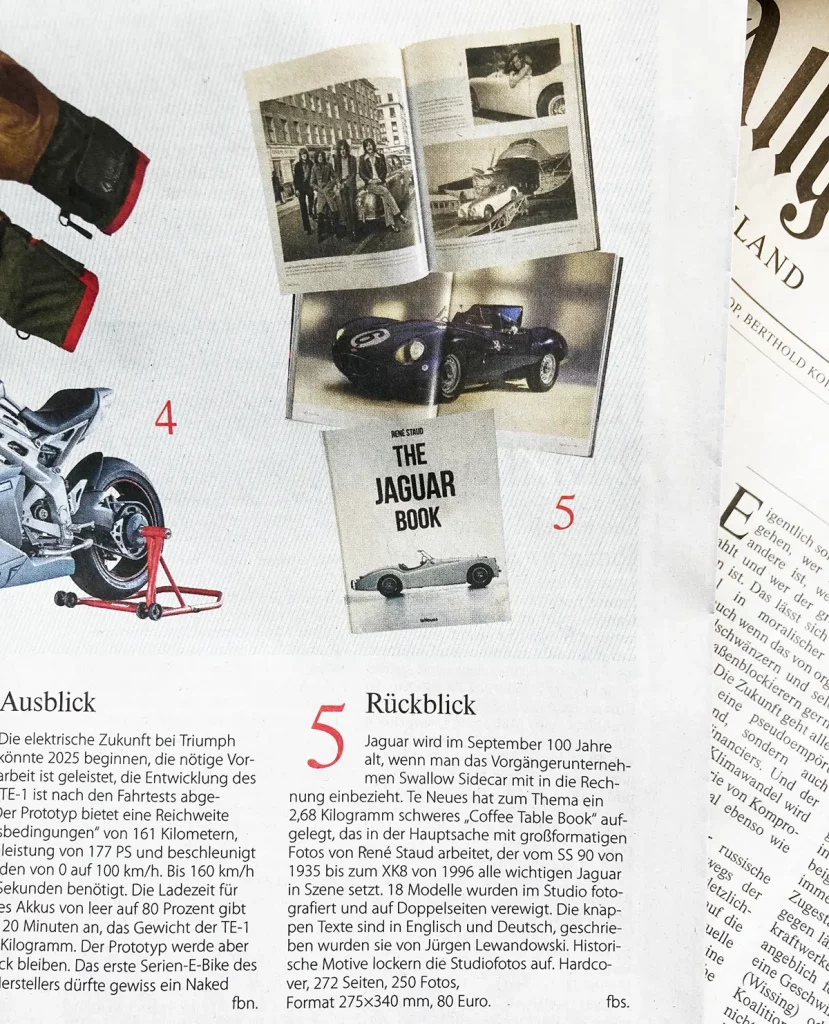 The Jaguar Book /
July 2022
The Frankfurter Allgemeine newspaper has put my Jaguar book on its list of the top 100 books to read! Republished to coincide with Jaguar's birthday this September, this beautiful volume weighs in at 2.7 kg! It shows "all the most important Jaguars on location," as the Frankfurter Allgemeine writes. Click here to order the book with a personal dedication from me.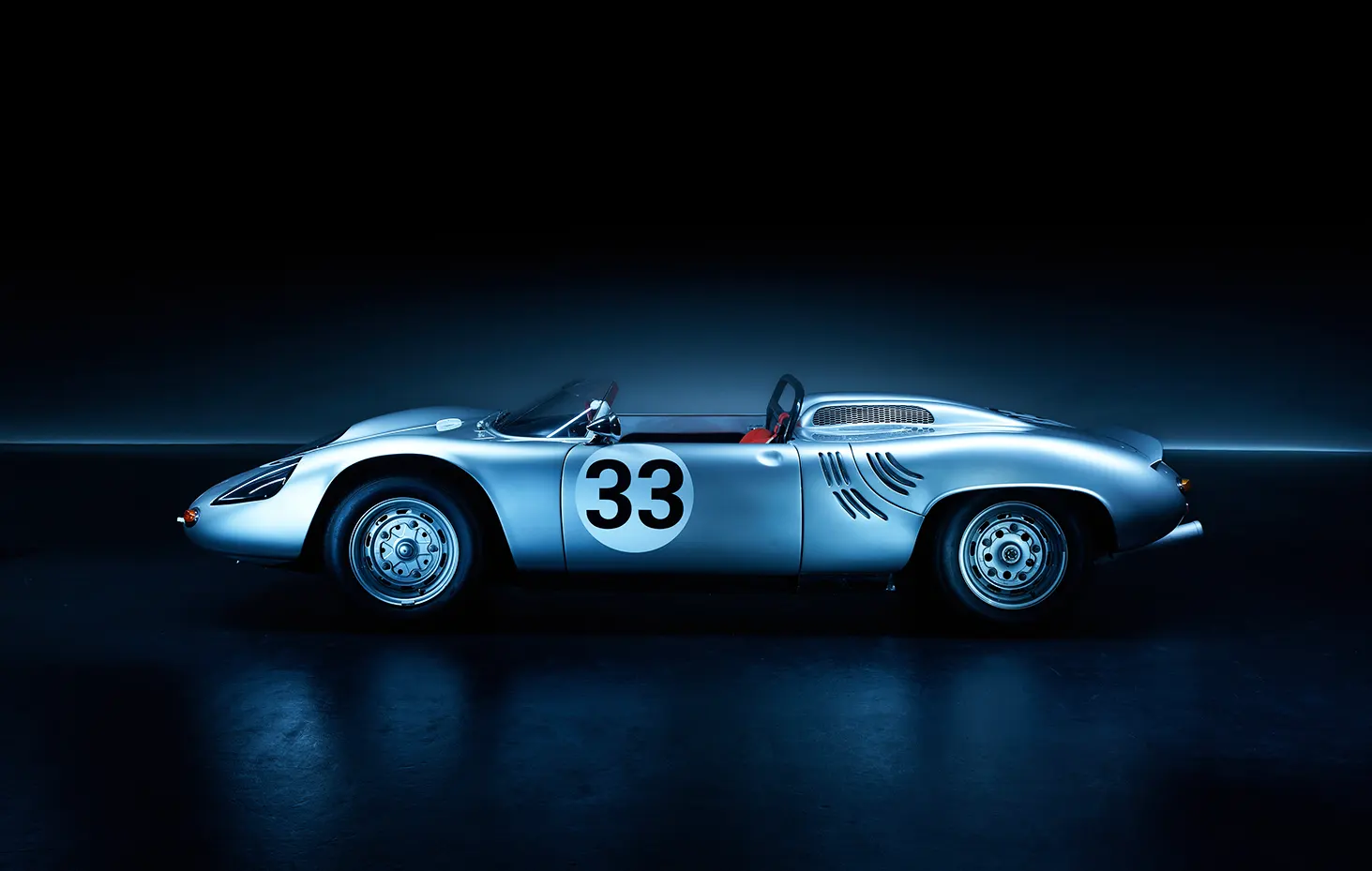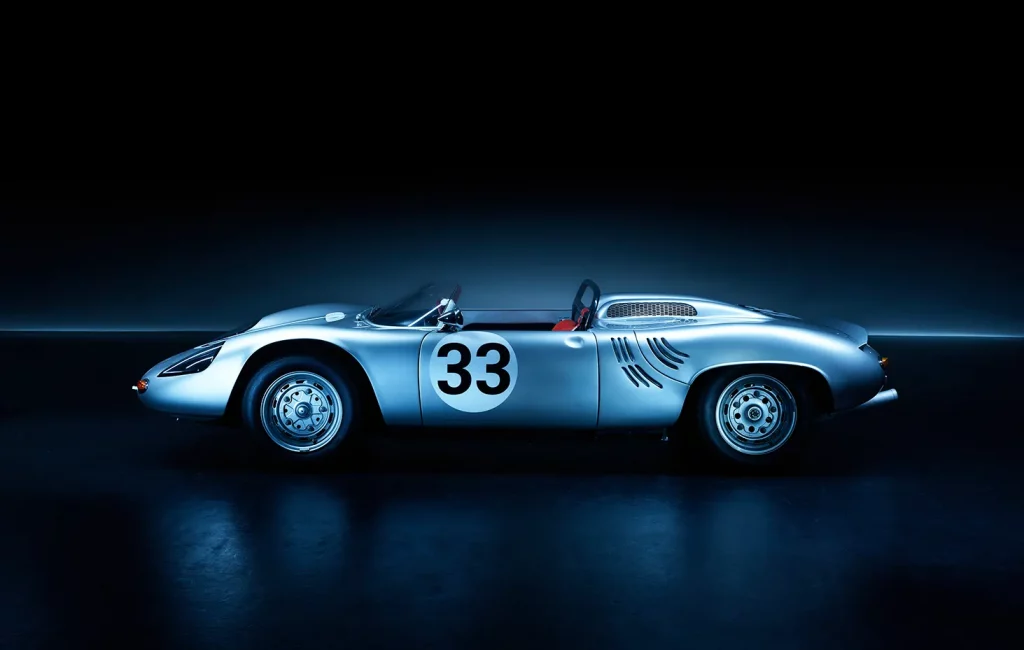 Porsche Legends / June 2022
ZUFFENHAUSEN'S WINNING CARS
It's the best birthday present ever: the "Porsche Legends" project is a go! Later this fall, Delius Klasing will publish my new book: Porsche Legends: Zuffenhausen's Winning Cars, a unique collection of photographs of legendary vehicles that we are compiling from the world over.
It will comprise the most important vehicles from Porsche's 65-year racing history in one volume, starting with the 1958 Porsche 718 Spyder that you can see in this image. 
Porsche lent us several cars from their museum for this book so we could show the best of the best. The texts are by Jürgen Lewandowski. 
The first two iconic cars were just delivered to my studio, just as I came back from celebrating my birthday in Mallorca. The Porsche 718 Spyder is a particularly rare piece. It was Porsche's first winner at Le Mans – not first place, but close, beating out Ferrari's Testarossas in the process. 
The next two cars will be here the following week, and so it will go for the rest of the summer. As I said, this is the best birthday present ever. 
If you are subscribed to my newsletter, you will automatically receive updates, and you will soon be able to order this book as well. For now, it's just an ISBN number…
A coffee and a croissant at a café in the port of Saint Tropez at noon – no sweat! After a hiatus of several years, the Riva Meetup will once again be held his summer. Time to pick up my boat, which I left there the last time I was there.
I've planned a two-day drive to Saint Tropez, because I want to check out a couple of chateaux and other places on the way. I'm always looking for new and exciting places to shoot.
The Riva Meetup in Saint Tropez lasts for five days. Every day you drive around to the left and then to the right. And this year, we even have a helicopter booked for one of the days, which should make for some terrific pictures.
I go to the meetup in France often, but I've never been to the one in Sweden. You drive through the Stockholm archipelago to get there, and that must be stunning. I hope I make it there one day as well.
LOOKING FOR NEW LOCATIONS
I'm in Tuscany on a guided tour that I organized, on the lookout for good picture locations. By the end of it, I am sure to find another few spots that I'll return to for a shoot – maybe in a few months, maybe in a few years.
And of course, I'm making a few new pictures on the side too. I would love to offer the Tuscany tour on a regular basis. (And if you are subscribed to my newsletter, you will be the first to find out when I've added something new, including when I'm planning the next tour.)
"When I turned 65 and officially retired, my wife started coming along. She says this has got to be a personal trip, that I can't be doing this for work anymore!"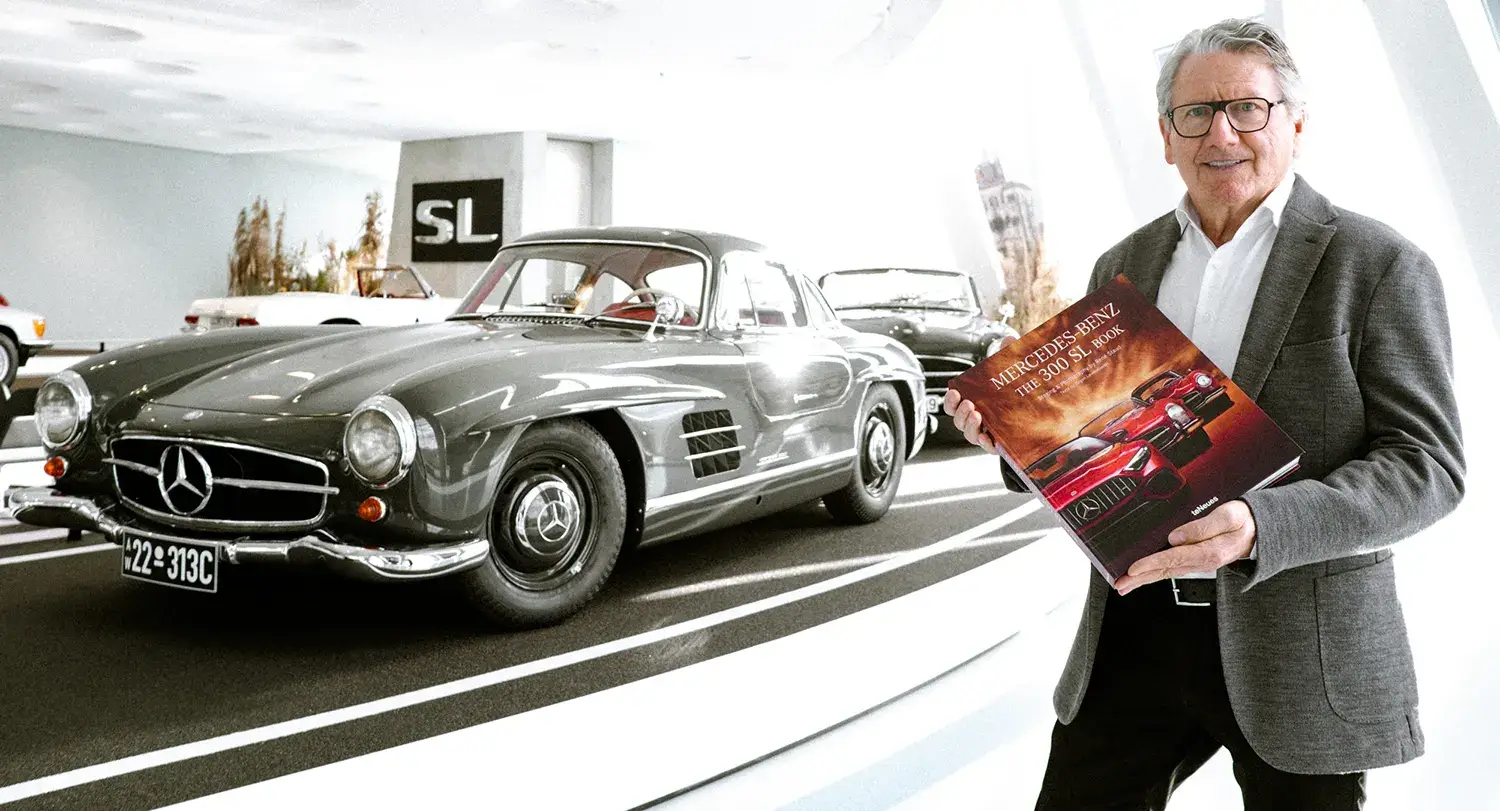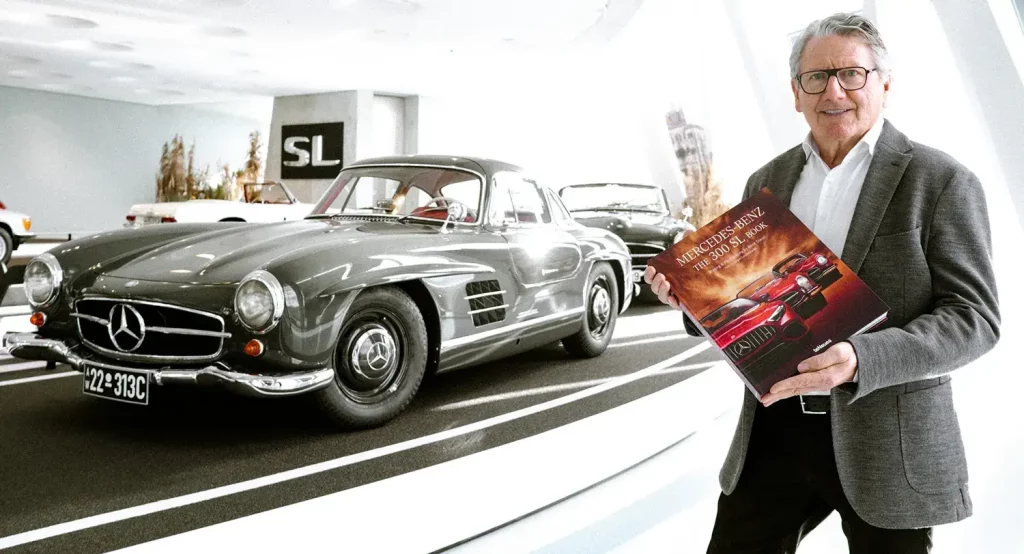 THE QUINTESSENCE OF 50 YEARS
Grace Kelly, Frank Sinatra, and Alfred Hitchcock all fell for it. For many people, the Mercedes SL is THE sportscar. For me, it represents the most extensive project of my photographic career. Over the years, I have had some 500 SLs in the studio, 300 of which came from among the very top models.
I have collected my best photographs in a coffee table book, and we published a new edition of this work on the 70th anniversary of this model's introduction: 272 pages, in three languages, with texts by Jürgen Lewandowski. Seven decades of car history, from March 1952 until today.
By the way, the Mercedes-Benz Museum in Stuttgart is hosting a special exhibition until early October, featuring nine models on a serpentine loop, including the oldest version still in existence: "A Fascination with the SL – 70 Years of a Dream Car."
"These pictures provide a terrific overview of René Staud's work as a photographer and an artist."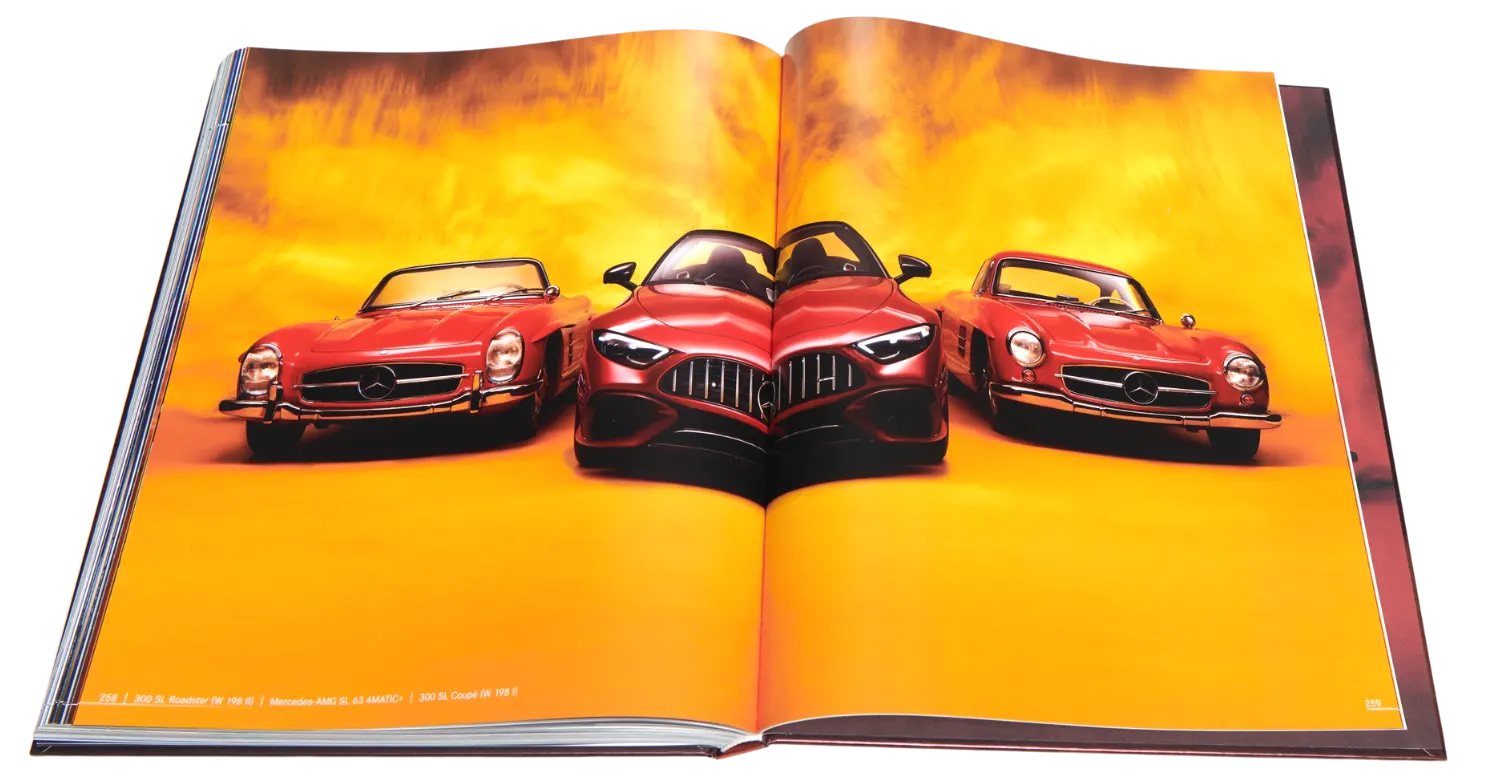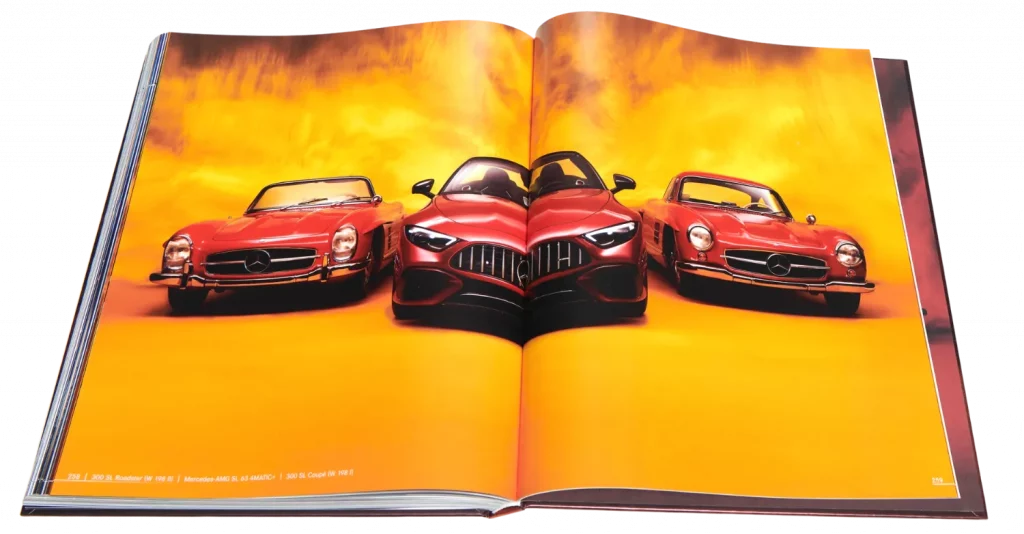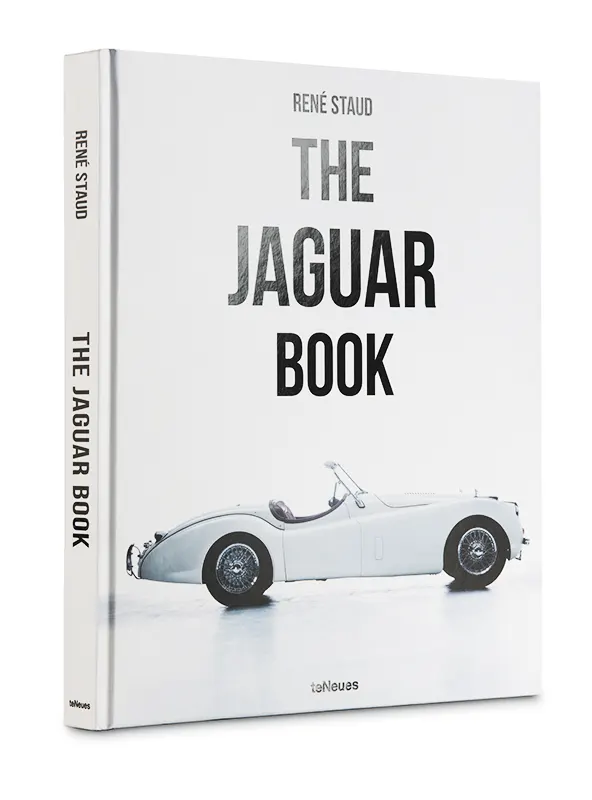 Coffee Table Books / December 2021
ONE OF THE BEST COFFEE TABLE BOOKS TO GIVE FOR CHRISTMAS
GQ Magazine named my 340-page book on Jaguar one of the best coffee table books to give for Christmas, right after "The James Bond Archives" and Helmut Newton. "Staud's pictures provide glimpses into the garages of famous car collectors, spectacular film stills of Jaguars, and countless anecdotes from the history of this exceptional car," the magazine wrote.
So, this men's magazine named "The Jaguar Book" one of the 16 best coffee table books to offer as a gift for its readers. You can buy it here: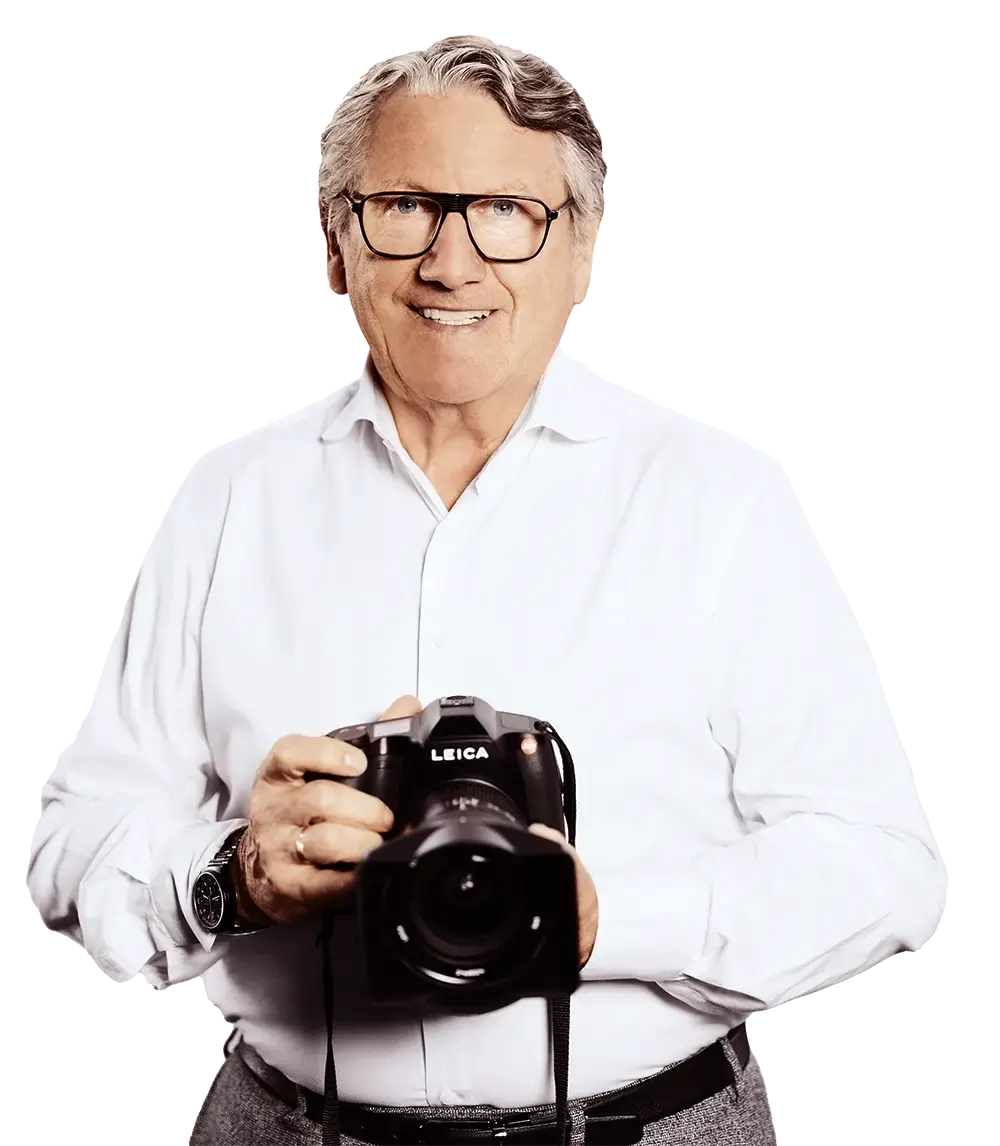 More of the same? Then get my mails
News, Insights and Making-Of for my friends
Now that I'm out of the operational business of Staud Studios, I finally have time for all my projects – books, exhibitions, lectures… Sign up with me, and I'll keep you updated once or twice a month.