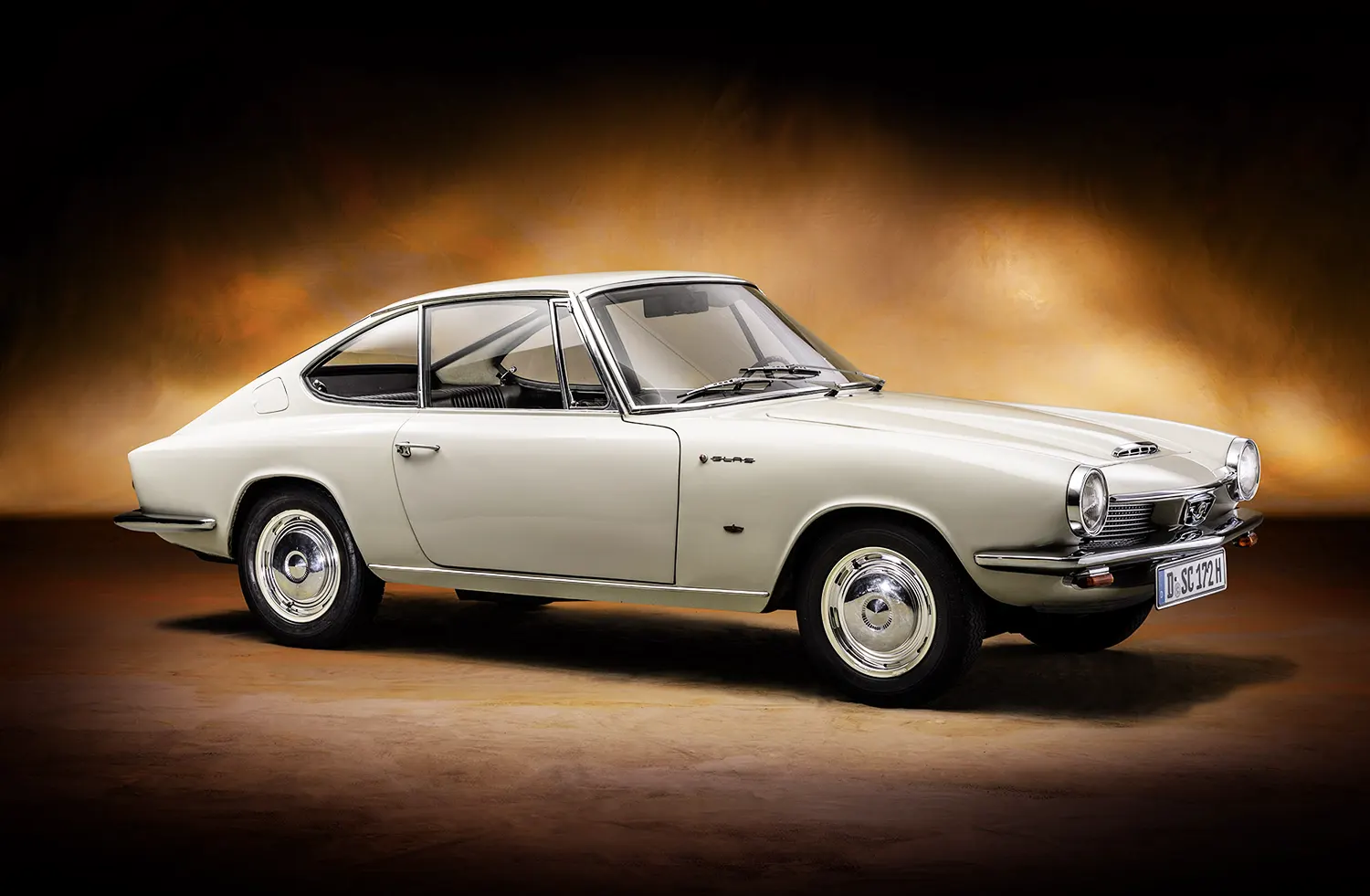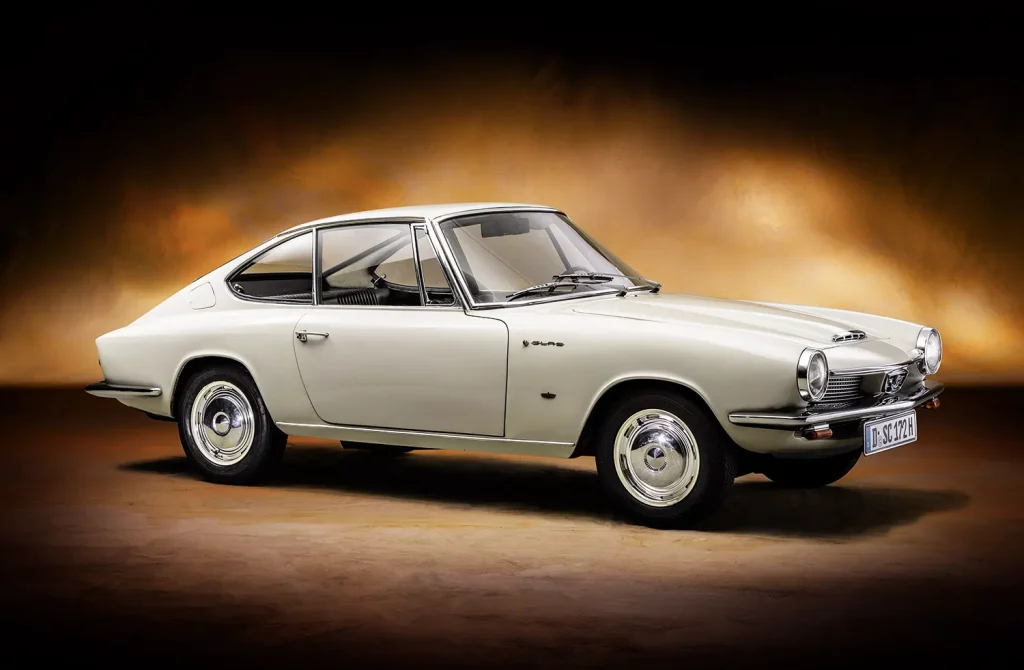 GLAS 1700 GT, year of manufacture: 1965, number of pieces: 5013 (Incl. 1300 GT Coupé)
Car brands with G: Seven brands you should have heard of
Car brands with G are often searched on Google for the crossword puzzle. But did you know that the brands often have a super interesting story? I have compiled seven carmakers with a G and the most important information about them here for you.
Car brands with G - glass
Glass probably means nothing to you, but the Goggomobil, you know it for sure? Hans Glas GmbH was an agricultural machinery factory in Bavaria, founded in 1883. In the 1940s, demand for agricultural machinery declined, and at the same time, junior manager Andreas Glas observed that motor scooters were becoming popular, especially the Vespa in Italy.
This led the company to develop its own scooter, the Goggo scooter. (Goggo was the name of a grandson of company founder Hans Glas.) From there, it was not far to the Goggomobil: In 1954, the Bavarians presented their smallest car at the motor show in Cologne, and series production began the following year.
Hans Glas GmbH built almost 300,000 Goggomobiles until it was "swallowed" by BMW in 1966. During this period, the small car with up to 20 horsepower had been extremely successful, sold in more than thirty countries.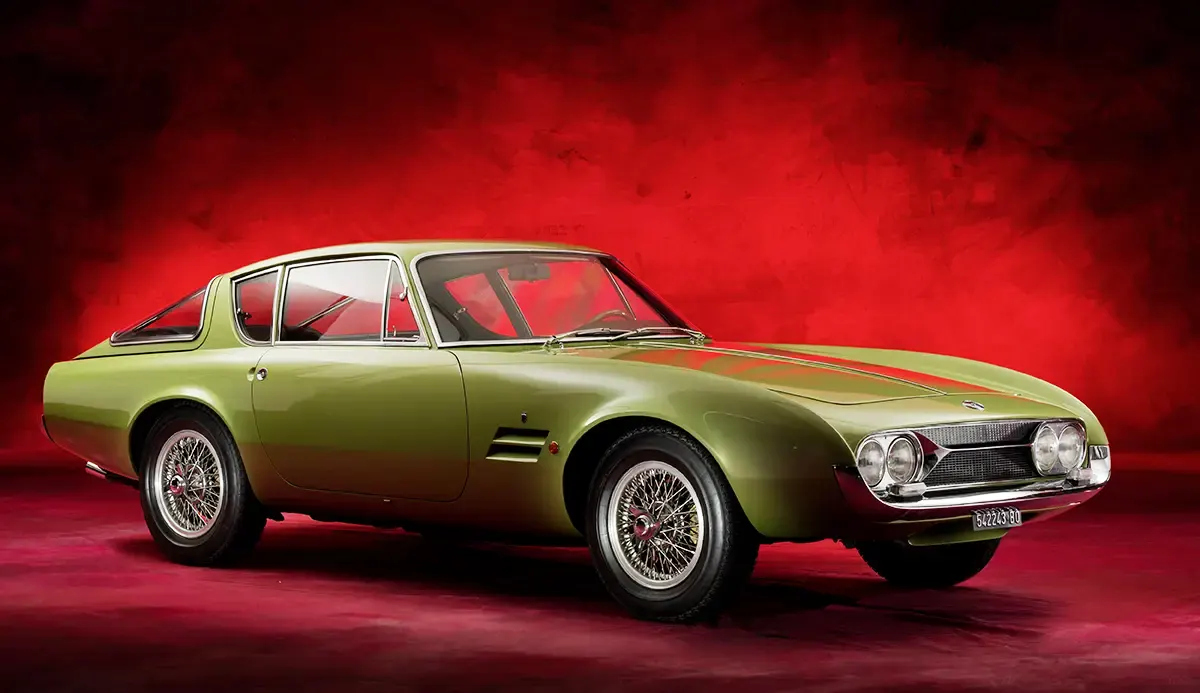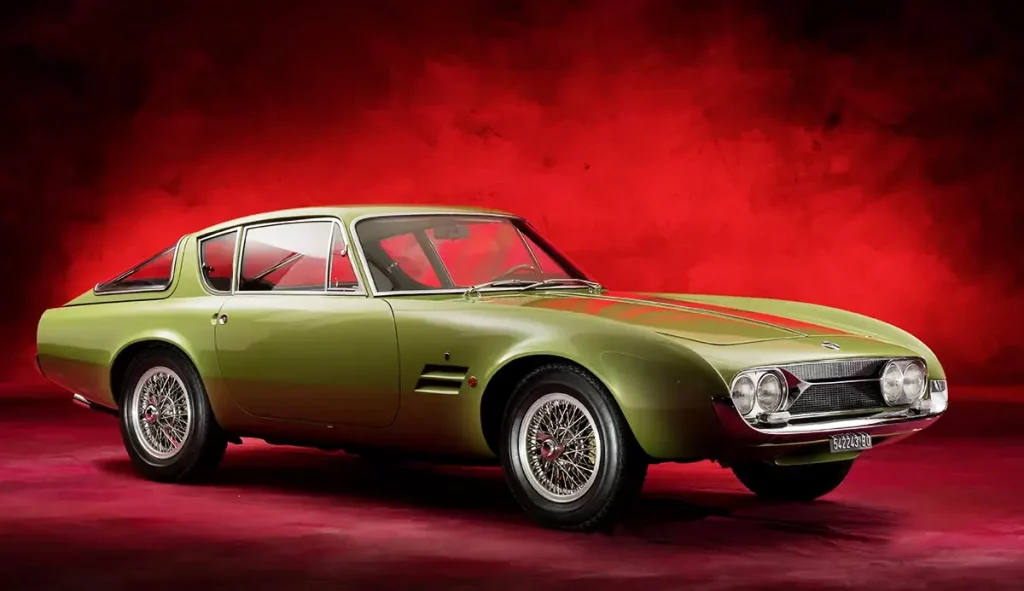 Ghia G230S Prototipo, year of manufacture 1963, Number of pieces: 1
The famous Italian Carrozzeria Ghia is best known in Germany for the "housewife Porsche" – the Karmann Ghia. However, it was not built in Italy, but in Osnabrück (and later also in Brazil).
The Karmann Ghia came about because when Wilhelm Karmann GmbH from Osnabrück and Volkswagen joined forces in 1951 to build a sports coupé based on the "Beetle". Karmann mainly manufactured convertibles and coupés and was thus a logical partner for VW.
Karmann in turn commissioned Carrozzeria Ghia in Turin with the prototype; the Osnabrück company then took over series production.
"Housewives' Porsche" and "secretaries' Ferrari" were the condescending names given to the Karmann Ghia because it had a comparatively weak engine and only 30 hp. Nevertheless, almost half a million coupes were sold in the following two decades.
In Germany, production of the Karmann Ghia ended in July 1974 – a few months after Volkswagen had launched the VW Scirocco as the successor model.
Car brands with G - Ginetta
A sports car named after Gina Lollobrigida – of course, that's right up my alley. Started the brand Ginetta Cars with four brothers from Great Britain (actually also from an agricultural machinery factory, like glass), who began to build sports cars for themselves in the late 50s. From 1962 they did nothing else, so successful was the Ginetta G4, their first model in series production.
In 1989, the brothers sold their company to a group of investors; today, the car brand, which has also made it into Formula 1, is owned by British entrepreneur Lawrence Tomlinson.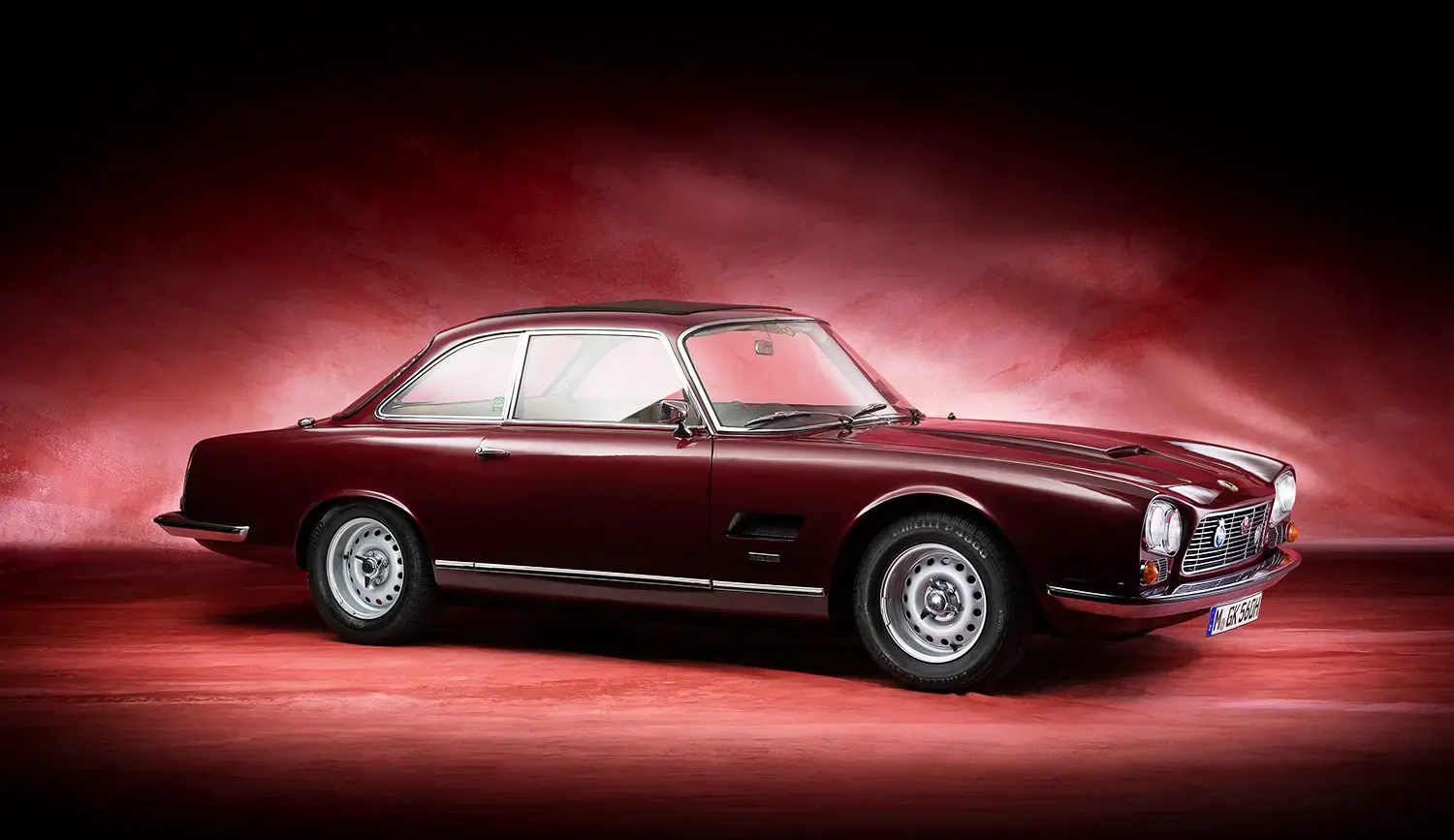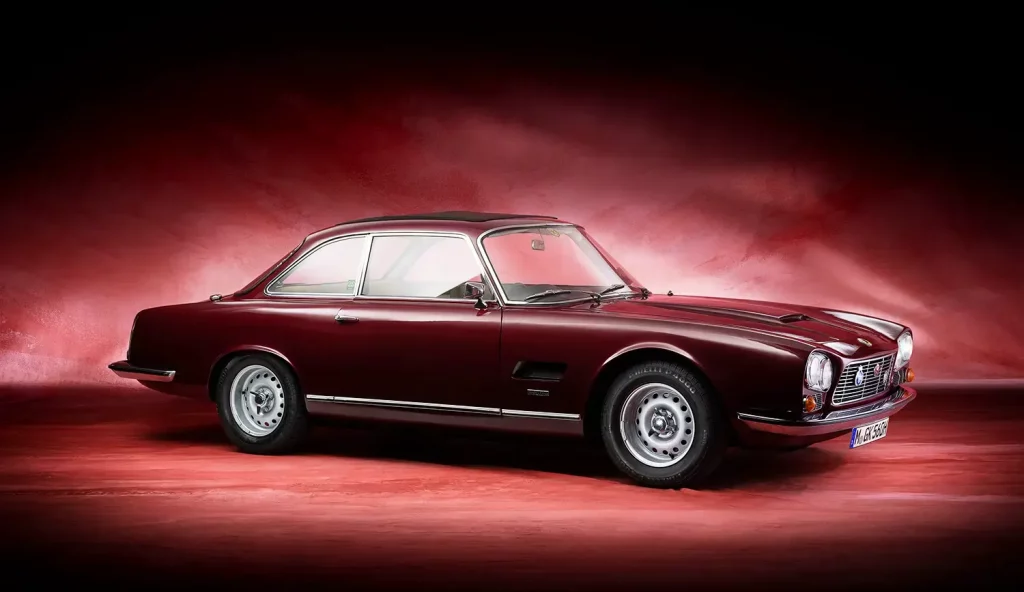 Gordon-Keeble, year of manufacture: 1964, number of pieces: 100
Car brands with G - Gordon GT
Only 100 cars were built at the British manufacturer Gordon-Keeble: In 1959, John Gordon and Jim Keeble got together to put together the Gordon GT from a Chevrolet engine and a Peerless chassis, as well as bodywork from Bertone in Turin. Six years later, the brand was already over again.
Car brands with G - GAC Gonow
From China, starting in 2010, cars came from a group of companies called GAC Gonow. Behind it were Guangzhou Automobile Industry Group and Zhejiang Gonow Holdings Group. After five years, the last cars were registered under this brand name; it was said that the Guangzhou Group wanted to become the sole owner and run the cars under its own brand GAC Trumpchi in the future.
Car brands with G - General Motors
Sure, the biggest and most famous of all car brands with a G: General Motors is the largest American automaker and even (according to Forbes) one of the 40 largest companies in the world. One of the classic old car brands from Detroit.
Today, GM still includes brands such as Buick and Chevrolet, and for a time Opel, Vauxhall, Hummer and Saab were also part of the group. GM's premium brand is the Cadillac.
"Little red Corvette, baby, you're much too fast"
A very special model from GM is the Corvette, which actually belongs to Chevrolet, but was temporarily even run as its own brand (and still is in Japan).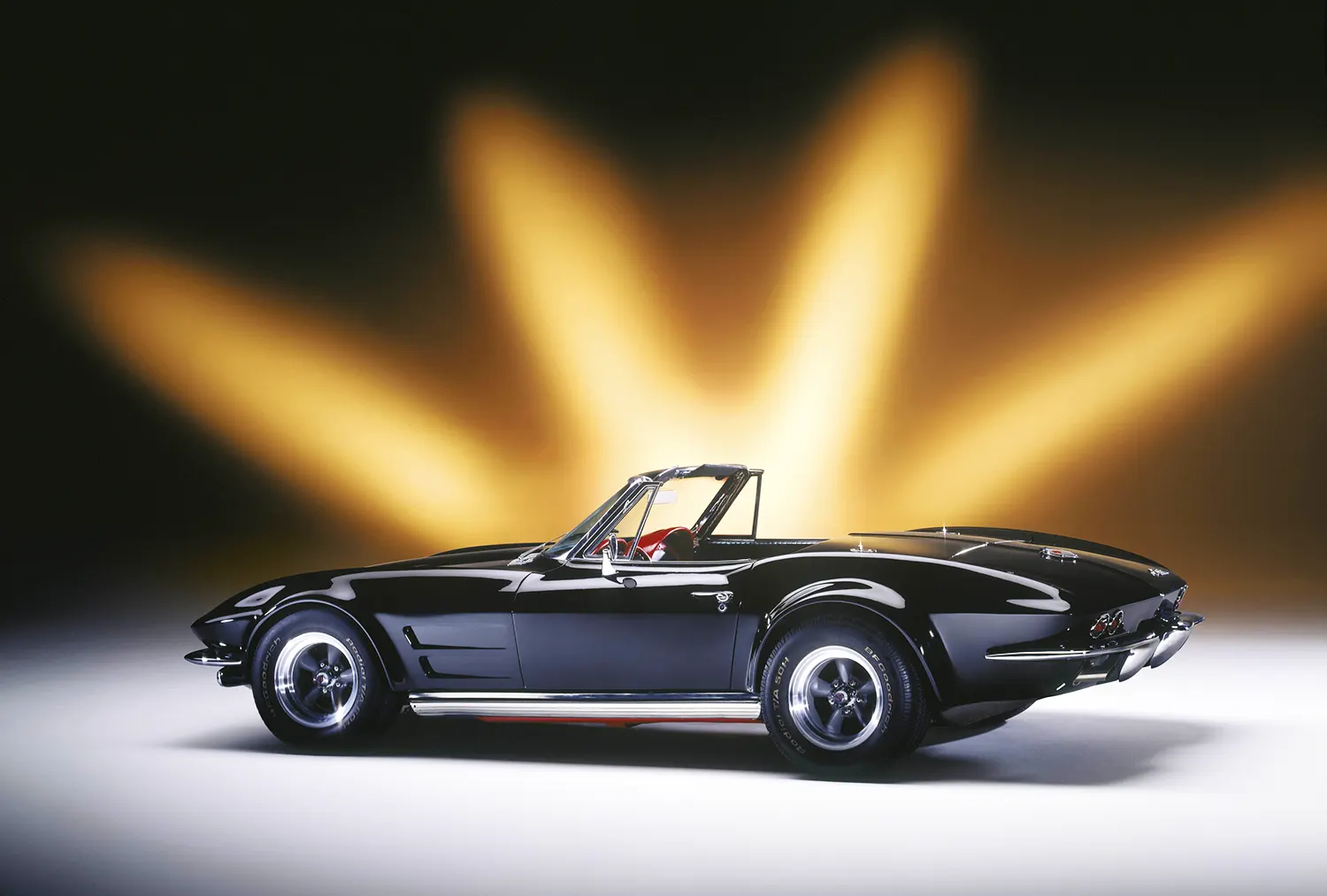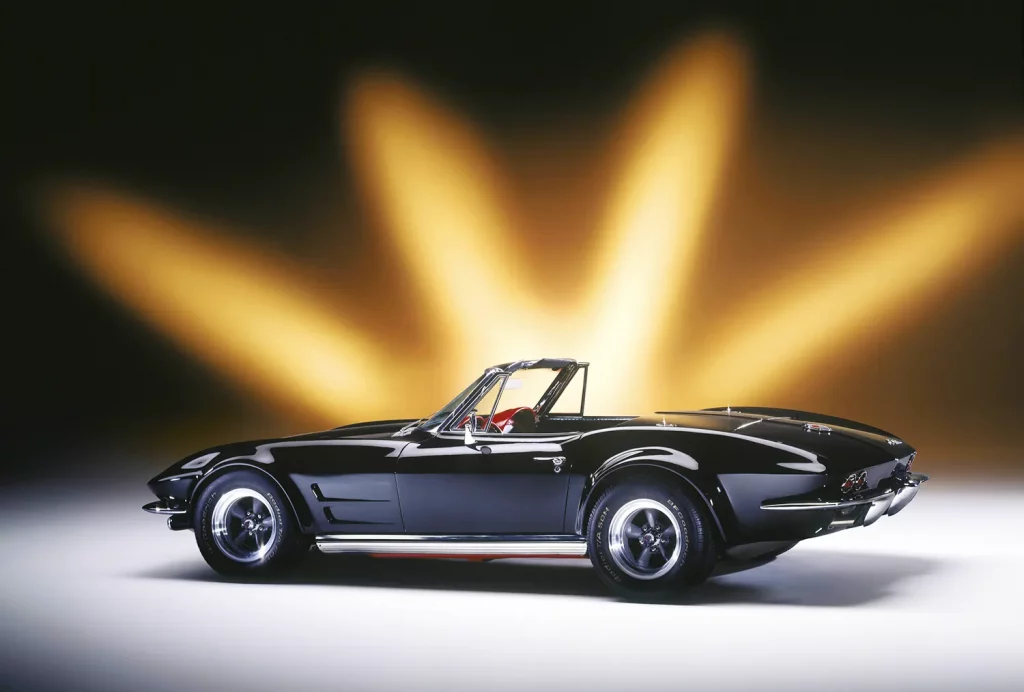 Chevrolet Corvette Sting Ray from 1965. Displacement 5,398 cc. Power 250 hp / 184 KW. Top speed 210 km/h.
Car brands with G - Gumpert
There has already been quite a fuss about the "Nathalie" from the house of Gumpert: Roland Gumpert used to be a development engineer at Audi and then set up his own sports car factory in Thuringia. It produced (from 2005) mainly the "Apollo" – at least for a few years, then Gumpert filed for insolvency.
But only to strike again shortly afterwards with Chinese reinforcements: Gumpert Aiways Automobile GmbH has been developing sports cars with alternative drive technologies for some years now – especially methanol fuel cells, as in the "Nathalie" model.
It costs 400,000 euros upwards and is supposed to get from zero to one hundred in 2.5 seconds. And when the methanol tank is empty, it is refueled just as quickly as a diesel or gasoline engine: drive 800 kilometers and refuel in three minutes, that was, in a nutshell, the calculation that Gumpert made for marketing purposes. And there's plenty of criticism of that. Nevertheless, the methanol drive is a very interesting idea.
>> Here you can read an interview with Roland Gumpert in "Auto, Motor, Sport", in which he explains his process in more detail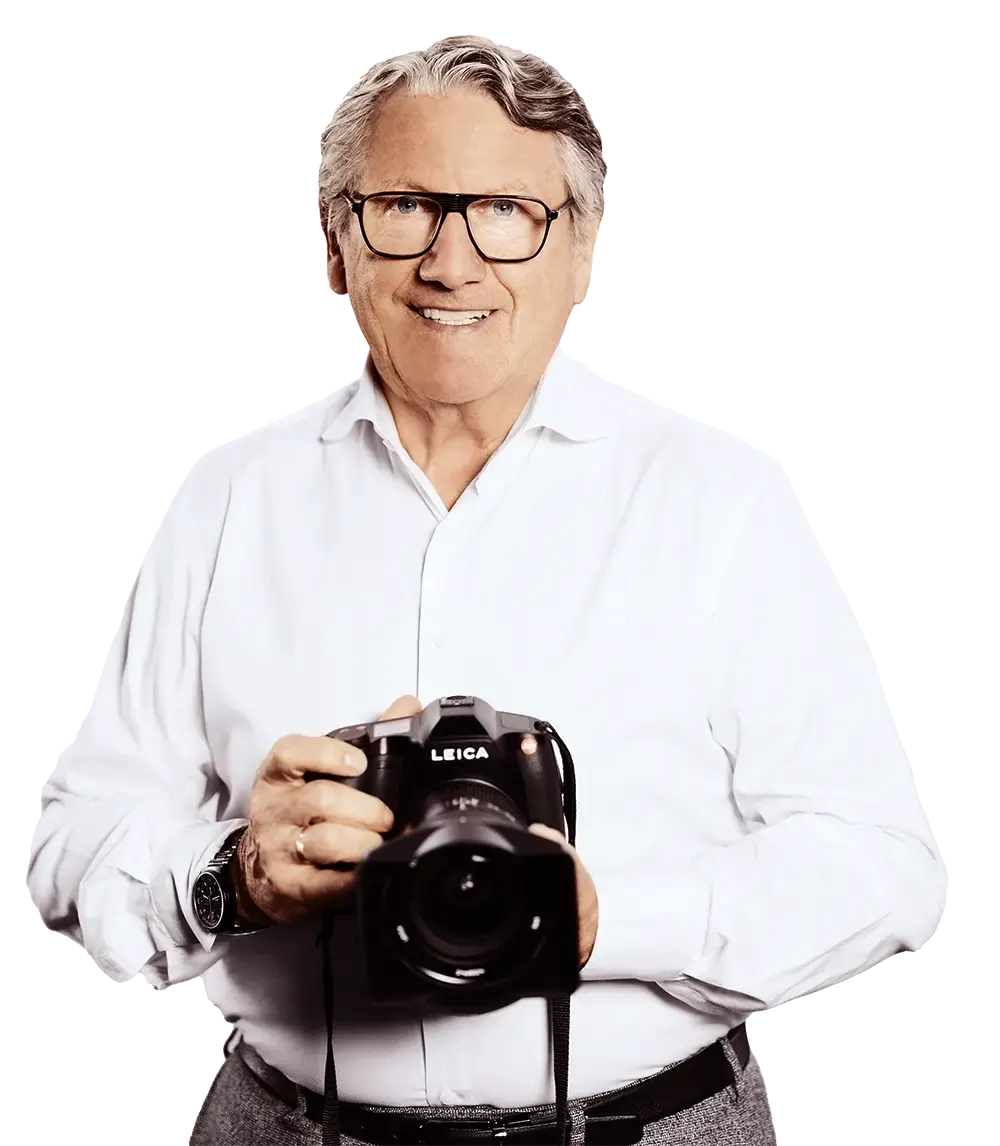 More of the same? Then get my mails
News, Insights and Making-Of for my friends
Now that I'm out of the operational business of Staud Studios, I finally have time for all my projects – books, exhibitions, lectures… Sign up with me, and I'll keep you updated once or twice a month.